Louver Wall Mounted Exhasut fan
WINTEK, is a manufacturer of Exhaust Fan with over 20 years of manufacturing experience, specializing in providing the OEM, ODM, OBM service. We are a customer-oriented manufacturer that could realize your new marketing requirement. High cost-effectiveness and Strict quality control stengthen your competitiveness in the market. If you are looking for a reliable Exhaust Fan manufacturer, then please contact us. Below are our most popular products.
Our Products:
Why you choose us:
Wintek is a reliable manufacturer of exhaust fan in China. We factory have been supplying to numerous huge brands all over the world, specializing in providing OEM,ODM,ODM service.
Our exhaust fan has the following market-leading advantages:
1. Qualified factory. Devoting in bathroom exhaust fan for over 20years, we have been supplier to many huge brands all over the world. Our products are ETL,CB,CE,SSA,etc certified.
2. The best products with the best price. Our complete cost-control system to ensure our price is the best. And we offer the most complete after-sale service.
3. The best quality. We use 100% pure copper wire ball bearing motor. The fans have a long operation life. ABS, PP, metal material is optional.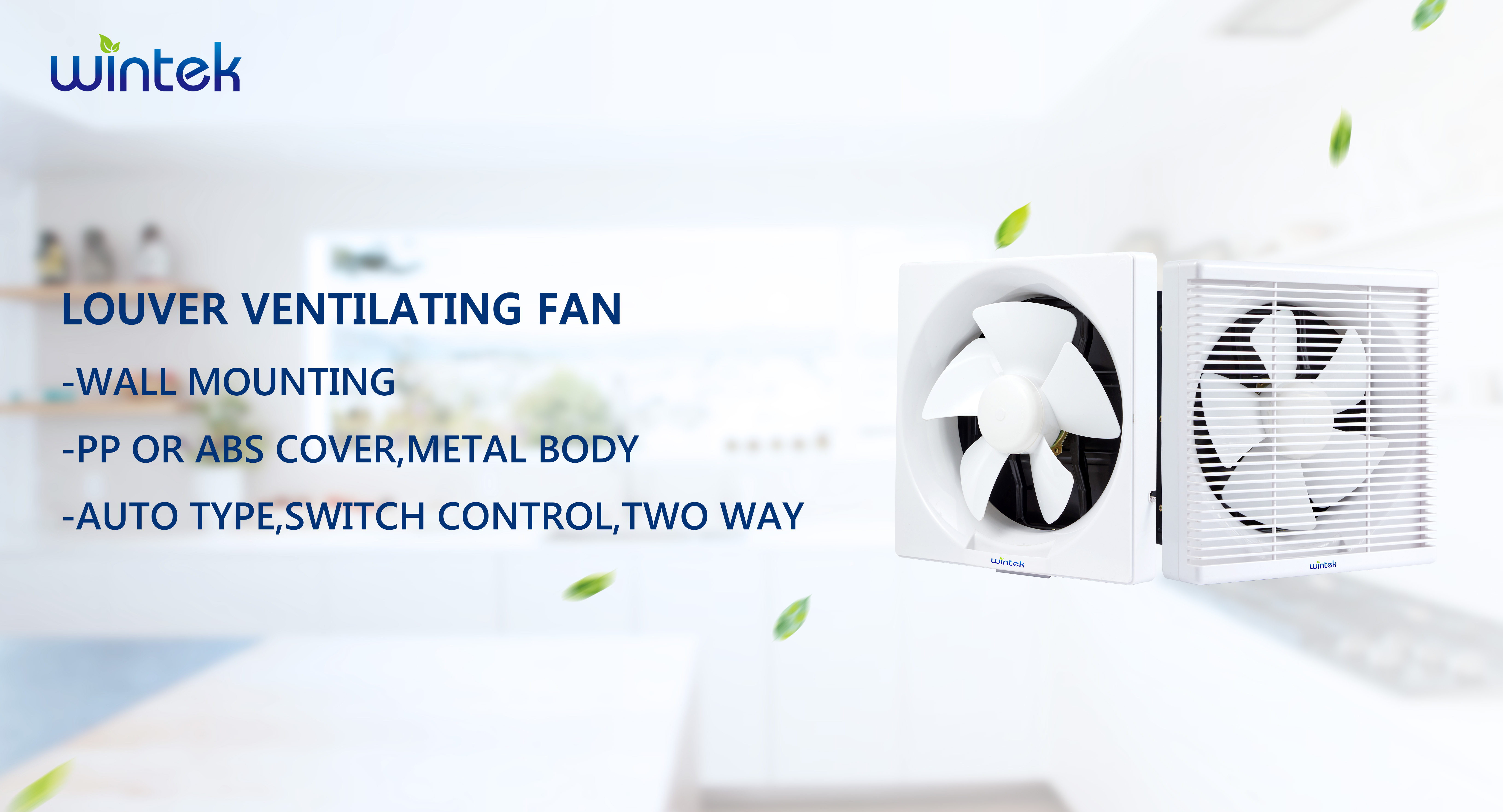 What is Louver Wall Mounted exhaust Fan:
These fans shall be installed to exhaust air through a wall. They are equipped with outside shutters which will open when the fan on and vice versa. There is a wide range of products, either blade size or functions, that can fit various requirements.
Benefit of a wall mounted exhaust Fan:
Easy Installation: An exhaust fan is really easy to install. Most of models come with a manual to simplify the task. A wallexhaust fan is even easier to install. Simple set the fan in the wall, then expand its side panels and then plug it in. Experience and enjoy the cooled down indoor space in just a matter of minutes.
Give your Air Conditioner a Break: If there is an AC, one can install an exhaust fan and give a break to the air-conditioning system. On the hot summer days, most of the people tend to reach out to the AC to stay cool and comfortable. There is really no need to the same thing with a wall exhaust fan. Installing such a fan in the living room, bedroom, or in the kitchen, will make the space cool especially when running the AC is becoming too expensive. With the rise of energy-costs and several people going green, the window exhaust fan is considered as one of the great alternative cooling sources. Circulate air, reduce temperatures, and save more capital at the same time.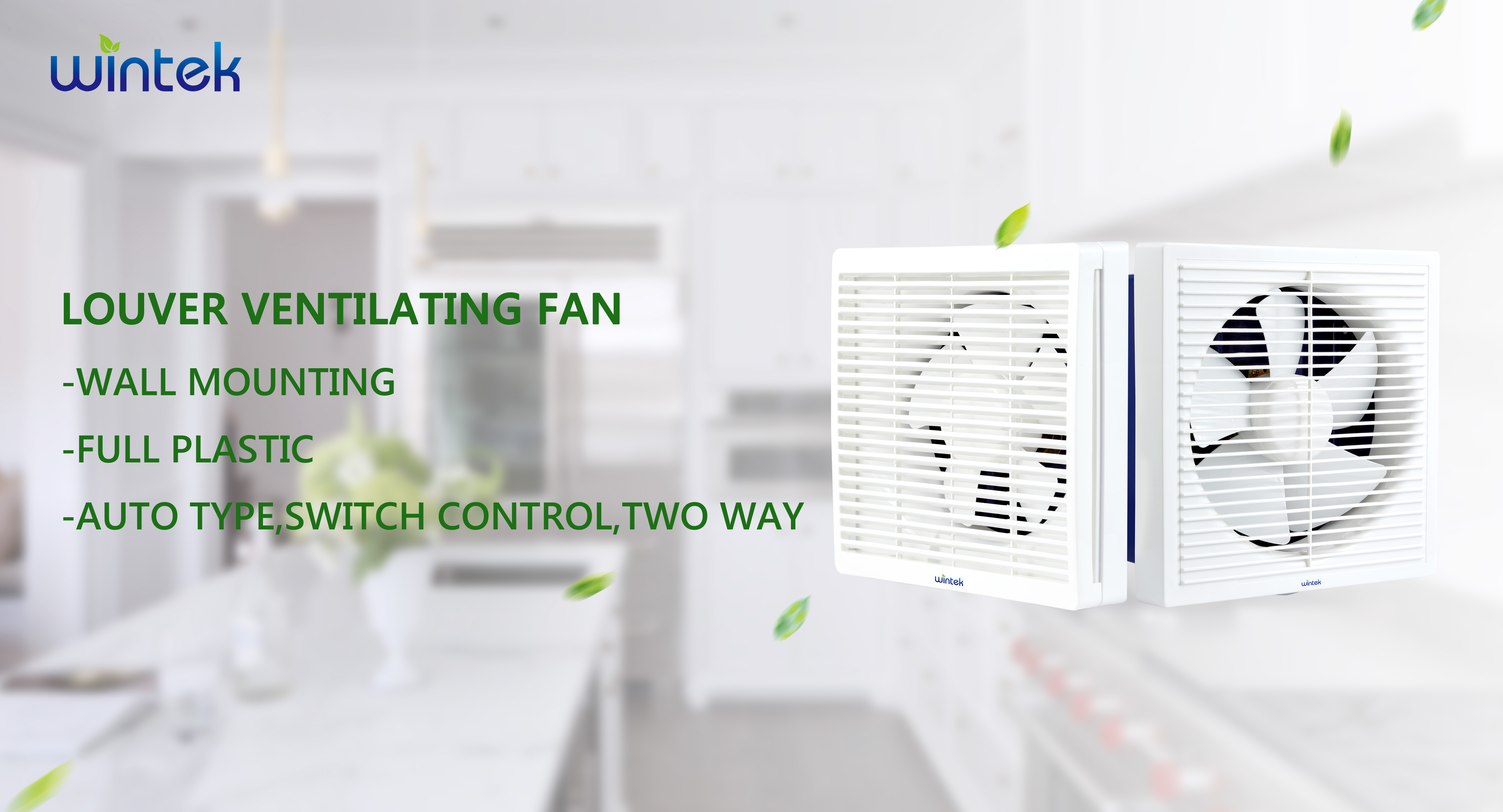 Keep the Indoors Comfortable: Was it known that this ventilating solution is capable of replacing the hot and stuffy air in a medium sized room within two hours? A wall exhaust fan is a great way for controlling the indoor temperatures and cut down the ambient temperature by almost 10-20 degrees Fahrenheit. And because of the reason that a wall fan is not permanently installed, hence it can be placed in any of the windows in the house easily. Invest in just a single window fan and move it from one room to the other as per the need.
Raise AC Efficiency and Retain Family Heirlooms: Using the attic exhaust fan for controlling the heat levels can help the air-conditioning system work with more efficiency and effectively. This saves capital on the electric bills and helps to prolong the lifespan of the AC unit too. One more reason of installing an attic fan is to keep insulation and the construction of the fan in the right condition. Using an attic exhaust fan can control the moisture level too.
Control Bathroom Moisture:The bathroom exhaust fans are the must-have essentials. Without one, the moisture builds on the fixtures and the walls. Install this fan to prevent the growth of the molds and the mildews. Some of the exhaust fans come with heaters that can be installed to stay warm on the cold mornings

WINTEK PLASTIC EXHAUST FANS
No one would ever want to sit in a smelly room, isn't it? And the main reason behind any type of prevalent odor could be poor ventilation in that particular area. Generally, space likes kitchens and bathrooms are prone to odor and moisture. And to avoid that smell, you need to ensure proper ventilation in your kitchen and bathrooms. The ideal solution to this problem without hitting your budget is, getting exhaust fans installed.
Wintek, the premium brand for electric consumer products, offers a vast range of domestic exhaust fans which are built to last longer. Exhaust fans work efficiently to keep any area odor-free and moisture free. Though the exhaust fans are made of plastic, they are aesthetically designed to complement the interiors of your space. They feature sleek and trendy design, apart from their super-silent operation. Review the entire online collection of plastic exhaust fans by Wintek.
Wintek, a trusted brand for electronic products in China, offers the best range of plastic exhaust fans, which are ideal for spaces like kitchens and bathrooms. Crafted from high-quality plastic, the domestic exhaust fans feature an adjustable upward and downward tilt mechanism, along with balanced blades. Their quality and durability make them suitable for domestic installation. The range of Havells plastic exhaust fans for domestic use is available in various models at reasonable prices that can be browsed online.
Wintek has always strived to deliver quality products to its consumers. With its range of plastic exhaust fans too, the brand has maintained its commitment of quality. Considering the accessibility to the online world, you can always check online, compare prices, and check reviews before proceeding to buy so as to get the best product at the best prices.
Contact Us Now
Enter your inquiry details, We will reply you in 24 hours.
Phone can't be empty
Phone
Products can't be empty
Products you want
Verification code error