Window Exhaust Fan Manufacturer
Wintek is a professional exhaust fan manufacturer and exporter in China. Location in Shunde District, Foshan City, Guangdong Province, China, Wintek has been specializing in HVAC or ventilation industry for over 20 years. Our factory is certified by ISO:2015 and qualified by Home Depot and other international retail corporate. We manufacture 3 million pieces every year and export them to 60 countries. We have been the main supplier in many areas, including South America, Latin America, Europe, Middle East, Southeast Asia, etc, and supply to many greatest brands all around the world, including Home Depot, Amazon, Walmart, Mercado Libre, etc.
20+
Certificates
We own ETL, CB, CE,3C, G Mark, ROHS, SSA, and other 20 certificates to export to over 60 countries in the world.
3,000,000+ Pieces
Manufacture 3 million pieces of extractor de aire every year.
180,000,000+ RMB
Our sales reach over 180 million RMB every year and our company is listed on the Chinese stock market.



Complete Manufacturing Process
Why you should choose Wintek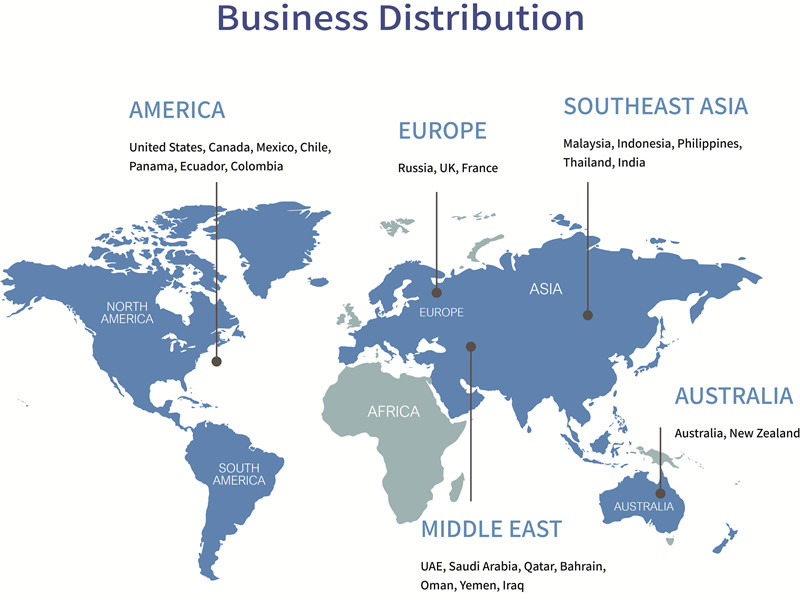 International Well-known Factory
So far, Wintek has been expanding business in over 60 countries and providing OEM/OBM/ODM service to over 200 famous brands in the world. Especially, We have helped many customers to grow from unknown to famous. With over 20-year history specializing in ventilation fans, we have become the greatest exhaust fan manufacturer in China, producing 3 million pieces of extractor de Aire/ exhaust fan/ ventilator each year. We are determined to be the most capable factory to cooperate with more and more brands, importers, wholesalers and OEM factories.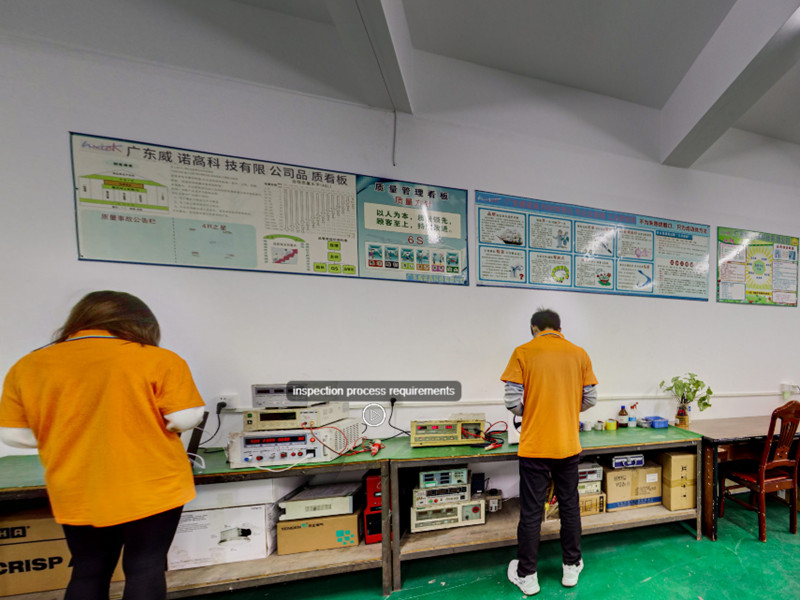 Reliable quality and service
Wintek owns trust and a good reputation among customers for reliable quality and service. We have been cooperating with some old customers for over 20 years and helping them become a huge brand in the local market. We keep our quality passing rate at 98% and keep optimizing our manufacturing process according to customers' reflections. We adopted MES Digital Production Manage System and Fine Production to ensure our quality. As an ISO9001:2015 qualified factory, we have ETL/UL/SAA/ROHS/CE/CB and other certificates to help your business. Besides, we provide a 1-year warranty, and extension service and actively react to your feedback.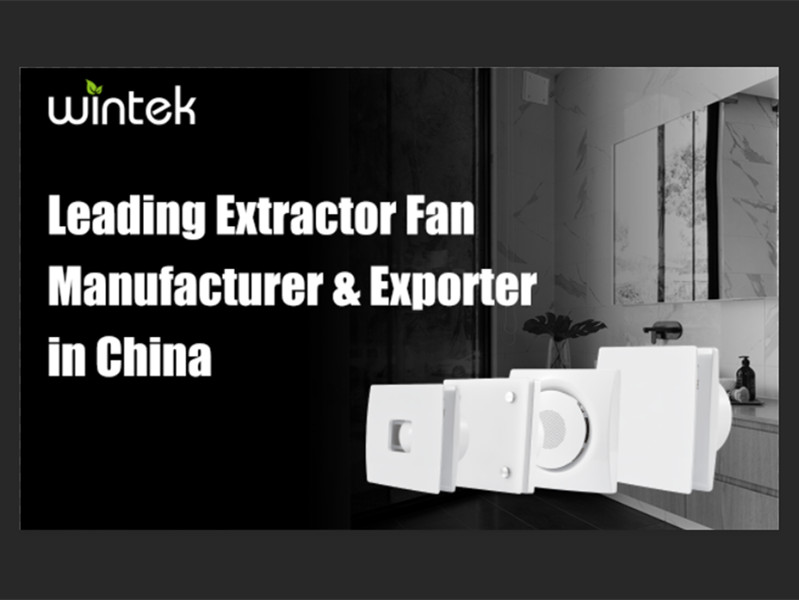 Price and innovation advantage
To make you competitive in your market, we provide competitive prices and innovative products for you. Because we are an OEM factory of many huge brands, you could get high-quality products like those you distribute but buy at a factory low price. So far, we have launched many all-new models in the world, such as Bluetooth music player exhaust fan, odor sensor exhaust fan, voice control ceiling mounted exhaust fan, smart home exhaust fan, etc.
How to choose a Window Fan
1. Panel design
There are different popular panel designs in different areas or countries. Usually, consumers purchase ventilation extractors according to the main brands in their areas. For example, VENTS and Xpelair bathroom vent fans are hot-sell in Europe. USHA and CG are the main designs in India. KDK, Daikin and Panasonic are popular in Asia. Masterman, Estevez, and S&P extractor de aire are favorites in Mexico. Briggs and Airolite in Chile. Ventisol exaustor para banheiro in Brazil. Some of them have the same look while they have their unique look different from other brands. Wintek has a range of panel looks for you to choose from. We have the most popular looks to replace your current distribution and innovative looks to build up your brand.
2.Size
Following the mainstream ventilation industry standard, Wintek manufacture 100mm, 125mm, 150mm, 200mm, or 4" 5" 6" 8" exhaust fan. They are able to install by ceiling mount, window mount and wall mount. They could connect to the duct, or exhaust the air directly. A round extractor fan or square extractor fan is optional.
3.Feature
Wintek is experienced and proud of its featured bathroom extractor fan. In our functional series, there is a humidity sensor extractor fan, motion sensor bathroom fan, (passive infrared sensor), odor sensor extract fan, delay timer bathroom extractor fan, Bluetooth music player exhaust fan, TUYA APP ventilation fan, LED and other market-leading featured fan. In decorative series, we offer a range of bathroom extract fans for you to choose from, such as extractor de aire with grille cover, brass brushed, nickel brushed and other surface metal brushed process, back damper (back draft shutter), indicator red light, and other decorative designs to make your products more beautiful and attractive. Meanwhile, we could do a customization service for your order.
4.Price
Price is one of the decisive factors to choose Wintek. Though Wintek goods are not the lowest price in this industry, Wintek offers the most reasonable and most competitive price. We use ABS plastic material, and a 100% copper motor to operate and lubricate for long life. The more quantity you order, the more discounts we offer. Our premium models are 20%-40% off than the industries. Not to mention that our price is much lower than those you purchase from S&P, Estevez, Masterfan and other huge brands. Our products only sell at 4-12USD, from basic to premium.
5. Chinese factory brand.
Wintek is the Top-3 exhaust fan manufacturer in China. We are proud of our best cost-effectiveness advantage. Compared with the brands in front of us, such as Hon&Guan, and Delta, we have definitely a price advantage in the same quality. Compared with those behind us, such as Jinling, landfill, our products have much better quality and more advanced technology to extend the value. (Click here to know more.) You will earn more benefits from every unit and have a better wholesale.
1. Where are you supplying to?
Our extractor fans now are mainly exporting to Latin America, Asia and Europe. Meanwhile, we have become the biggest supplier of many local huge brands.
2. Do you provide customization services?
Yes. We could customize to meet your need, including changing color, printing your logo, designing your own color box, imitating your current products, etc.
3. What certificates do you have?
So far, all our extractor fans have CE, CB, EMC, G MARK, etc. Our CB certificate is able to turn into your local customer demand.
4. What function could you add?
Our premium products have a humidity sensor, motion sensor, odor sensor, timer, voice control, Smart home app control, LED light, Bluetooth music player, and so on.
5. What is your MOQ and cargo ready date?
Our MOQ is 1000 pcs per model and cargo will be ready in 30-40 days after the order is confirmed.
Contact Us Now
Enter your inquiry details, We will reply you in 24 hours.
Phone can't be empty
Phone
Products can't be empty
Products you want
Verification code error