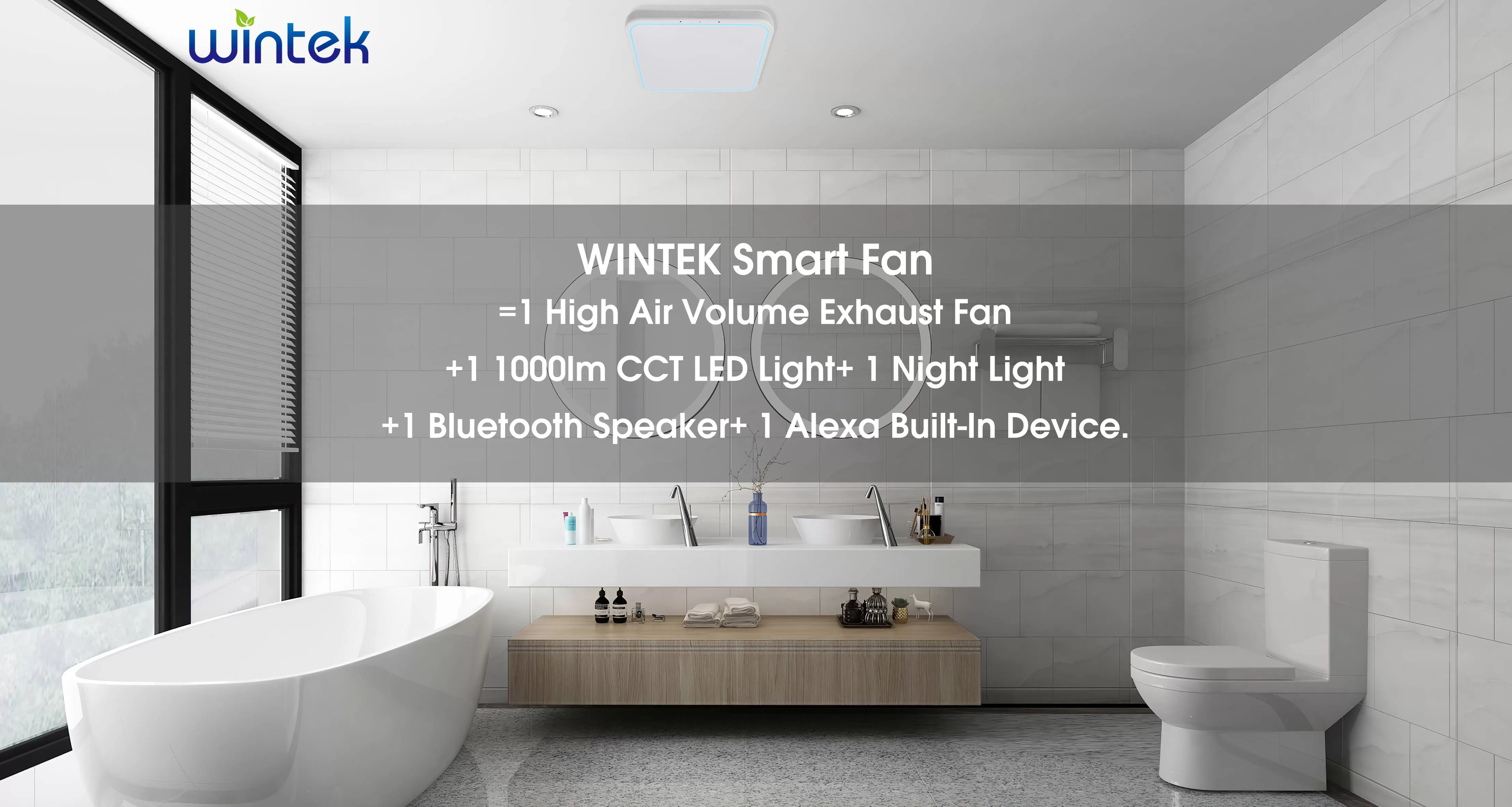 By the end of 2021, human has fully entered artificial intelligence (Hereinafter referred to as AI) era. AI products exist everywhere in our house,but the bathroom. Bathroom also needs innovation.
Aware of this, Wintek launched the world's first smart exhaust fan with artificial intelligence voice assistant in North America last year, taking the lead in entering the era of intelligence and being a pioneer in this commercial blue ocean.
Wintek`s AI smart exhaust fan creatively extends the concept of smart home, redefines function and status of bathroom, and gives designers more design inspiration. It integrates a variety of functions, fully takes into account the needs of users for modern bathrooms, and enriches the fun of bathing. We try to create a comfortable bathroom atmosphere and provide the best sensory enjoyment.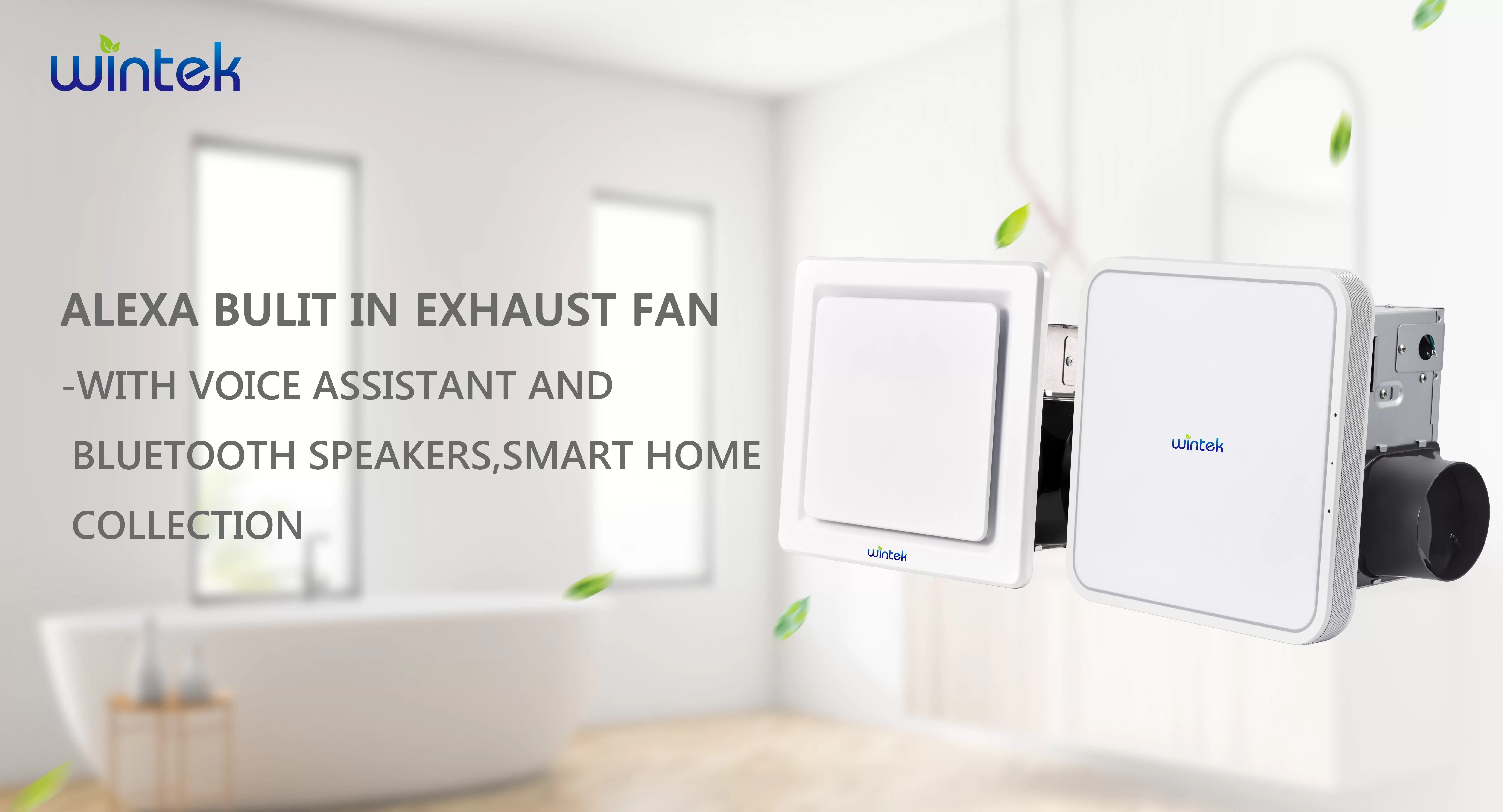 AI Voice Assistant Alexa
We are the first one who apply AI into exhaust fan all over the world. Through this users can view road conditions, weather, shopping, and switch fans and lights, completely freeing their hands. Even during the bath time when you can't use mobile devices, you can keep yourself online all the time, which fills up the last uncovered corner of the network at home.
Lighting
It adopts color changing and dimmable LED lights and night lights (Both passed professional tests), which saves users from setting up electric lights else in the bathroom, and allows users to choose the suitable light color following their mood, which greatly improves the visual delight.
Bluetooth Speaker
Connecting to their mobile devices by Bluetooth, users can stream their favourite music or subscribed radio channels, which save their time and offer an auditory enjoyment.
Ventilation
As an exhaust fan, it produces high air volume wind with small noise and expedites inner air , which ensures uses have a fresh feeling.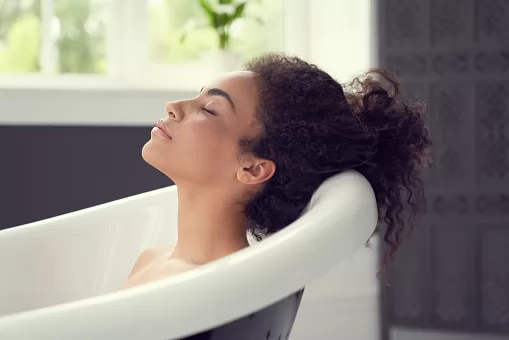 On the other hand, consumers may have a stereotype that high-tech products cost a lot of money. However, Wintek smart exhaust fan not only provides powerful functions and comfortable experience, but also has obvious price advantages compared with other intelligent exhaust fans. It is an affordable product for normal families.

However, we hope to bring this product to more consumers all over the world. Therefore, we need the help of more partners to work together. Under the trend of smart home, we will take the lead in occupying the market of smart ventilation fan and constantly create greater commercial success.